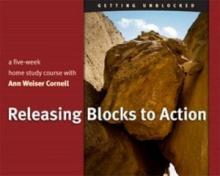 Ann Weiser Cornell PhD
Releasing Blocks to Action CD set
Regular price
$33.75
Sale price
$45.00
Unit price
per
Releasing Blocks to Action CD set
Ann Weiser Cornell PhD
In this five-week course, Releasing Blocks to Action, you'll identify your block, relate to it in a new way, and release the dynamic that holds the block in place. The result: flowing action in alignment with your true self. Taken from Ann's popular phone course, this 5-CD set includes all the exercises and detailed explanations for how to use this powerful method.

---