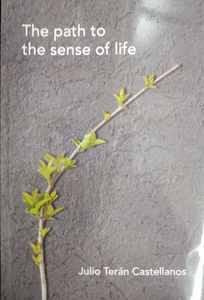 Julio Teran Castellanos
The Path to the Sense of Life
Regular price
$9.00
Sale price
$12.00
Unit price
per
We spend our lives asking for advice, needing approval from others. We let ourselves become full of the projections and desires of others and in the process lose sight of what we truly want or need. It requires such great effort to stay alive. We place so much energy outside of ourselves in order to live without being able to feel and experience our inner world. We don't dare to step off the path that keeps us safe, taken care of, and far from the reach of our our own Self. 
A great beginning awaits us: to walk down the path that shows us the true sense of our lives. The path that we are all invited to follow so we may be in contact with our true Self. 
We must go beyond our first impressions, go beyond what always repeats itself, what we already know. We must go deep into the unknown, into all that is hidden, into what we cover up. That's where we can start exploring our own inner path and where we are able to finally become who we're meant to be in this life: no masks, no disguises, no barriers, enjoying being fully who we are.  
---